There are a few people who go on to change the world. Out of the 7 billion people currently up and kicking everyday, there are only the very few who constantly strive to change the way we live. In my personal opinion, everyone is given a chance, but some are given an easier path – education. It's only how you choose to apply it, by embracing the inner nerd, that one can find their purpose.
I chose TU Delft to pursue my masters for this reason – in a small city which embraces students and the quest for learning, there is always something new and interesting happening.  You constatly learn something new. There are a few, who, after graduating from TU Delft, went on to achieve greatness – and I hope to follow their path. Take a look below-
1. Walter Lewin:
Dubbed as the "Greatest Professor in the World", he was a professor of Physics at MIT, and has achieved stardom through his lectures on YouTube.  Often performing experiments in the lecture hall which are sometimes downright outrageous, he puts an edge on to his teaching methods, which add a sense of adrenaline rush, helping you cement the concepts in place.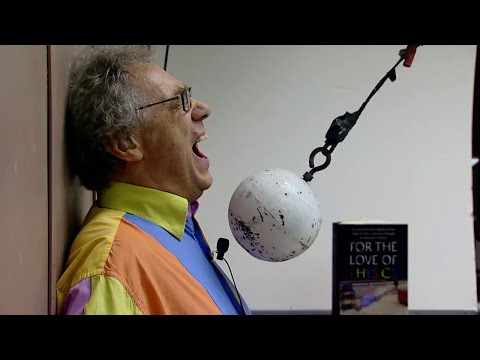 He believes personally that most people hate physics because they don't realize the beauty hidden within the everyday things we do and see. Having been born at the Hague, he graduated from TU Delft with a PhD. Only in 1966, did he move to the United States, for his post-doctorate at MIT.
2. Frederik H. Kreuger:
This may be biased, considering I study power engineering! He is one of those geniuses who somehow manage to achieve multiple stuff together during their tenure. A scientist of high voltage, he is also an author(both non fiction and thriller), and a professor emeritus at TU Delft. He went from getting his engineering degree to pursuing his PhD at the university.
He is particularly known for his works, one of which include using large floating algae producing bio fuel. His specialization was designing high voltage cables and equipment to detect partial discharges. It is amazing to know that the high voltage lab present in our university, among the best for testing in Europe, was his work area.
3. Jaap Haartsen:
While he is not as famous as the other two names included in the list, he has played a very significant role in the development of one particular technology we now take for granted- Bluetooth. He designed the specification for the same when he was working with Ericsson at Lund, in Sweden.
He graduated as a PhD from TU Delft, after working at Philips as well as Siemens. He is among the few to be recognized in the "National Inventors Hall of Fame – an organization recognizing patents on world-changing technology.
While I do believe that this university has all the qualifications to be counted among the world's best, the output of inventors and tech-innovators  has a lot to do with the open atmosphere they foster here. They push you to your limits academically, but also allow you to pursue other activities like sports, or philosophy. The right blend between the two, is why I feel like I fit right in. A nerd, who feels at home.